We have pictures from the Quixotic Windmill Burn up: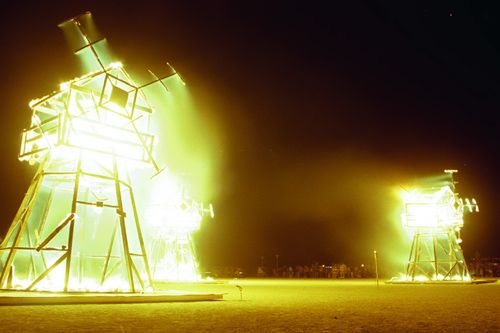 Glow – Doc Hockett



You can check them out here on LJ: Set 1 The Mills and their destruction, Set 2: more of Mills and more fire, and a video of the burn (give it a second to load, it's a big file).

You can also go over to our web site BurningWindmills.com for more.

We are still looking for additional video coverage of the windmill burn, if you have any, We'd love to hear from you!




The Michigan Decomp is October 1st !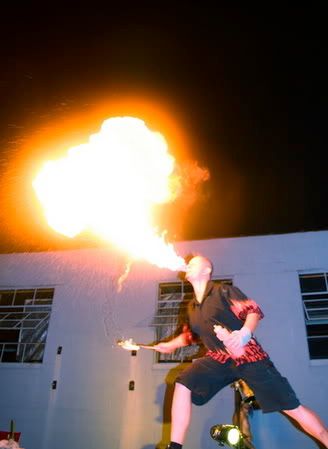 This years decomp is going to be the biggest Michigan's thrown yet, and should look a lot like the party we threw this summer. So if you're near the Motor City October 1st, drop on by!




DJ Ronin Selecta
The Hydro Crew
DJ Duke (Chicago)

Lights by The 1313 Lighting Experience

Burlesque by Chaos Productions
Fire Spinning by Fire Fabulon

Videogasm
The Burning of the Last of Ubercarny's UnSafety Town
Unveiling of the next project by the Quixotic Crew: The Shadow Chamber

Good friends and much crazyness!


LOCATION:
TimTV's dojo (Warren Main Ukiyo Dojo)
11380 Kaltz
Warren, Mi 48089

WHO:
Michigan Burners past, present and future and our regional burner
neighbors are invited. We've had positive response from Chicago and
Toronto burners so hopefully we'll be spreading the network even
wider this year.

WHY:
This event offers a time and space to share your memories of this
(or past) year's burn, make plans for next year, meet fellow
burners, gain inspiration, contribute to the community, wear your
playa fashions, feel better about the default world, share your art,
and much more. Decomp gatherings offer burners a time and place to
share together – we welcome all past, present and future burners to
come out and join in.

TIMELINE (Saturday Oct 1 -- Sunday Oct. 2)
2:00 PM early entry for setup and prep, all welcome who want to help
set up tents, garbage collection, lights, sound etc.
7:00 PM community potluck (bring a dish to share, bring your own
silverware and plates), RSVP your dish selection with Rosey
garagesalediva@sbcglobal.net
8:00 PM -- 8:00 AM various dj's, lightshows, Fire Fabulon
perfomance, Chaos performance, photo sharing, hangout, Camp Happy
Hour, Ubercarney's (un)Safety Town burn, 2006 project talks and much
more
8:00 AM -- 1:00 PM sleeping, breakfast, caffeine, cleaning starts
1:00 PM Heroic LNT Cleanup -- all welcome, all needed

VOLUNTEER OPPORTUNITIES
Option A – bring something to share or do or perform or involve
others at the decomp, contact Cooky for logistical coordination
michiganburn@yahoo.com
Option B – meet and greet folks as they enter, schedule your 1 hour
shift with Foxy Roxy foxy_rox_c@yahoo.com
Option C – help with day after clean-up and be an LNT hero.
Scheduled to start at 1:00 PM Sunday, contact Becca
becca@spitbubbles.com

FYI:
This is a leave no trace event -- clean up after yourself even those
pesky cigarette butts! This is a BYOB event, if you drink don't
drive home until you're sober! If you are underage, please don't
drink. Fire play is welcome outdoors, please bring safety supplies.
We'll have a bonfire so bringing wood or other (non-toxic...) items
to burn would be great! Tents shade structures etc. are all welcome.
You are absolutely welcome to spend the whole night with us some
crash space will be available inside the dojo.

STUFF:
We welcome projects, art, theme camps, performers etc. – if you want
to contribute please do! If you plan to bring a large installation
or vehicle (camper, fire truck, mechanical elephant etc.) please
contact our space planner, Dirtball Dan trev10dan@hotmail.com so we
can make room for you and work out logistics.

REQUESTED DONATION:
To cover costs of the port-o-john, event insurance and use of the
dojo we'll be asking for a $20 donation at the door. But, don't let
money keep you away...if you can't afford $20 come anyway! Whatever
you can afford to contribute whether it's $5, $20, 7 gold teeth or
200 minutes of your time we want you there and will get you in the
door.

See you all on the 1st!
Cooky & Kurt
Michigan Burning Man Regional Contacts

michigan@burningman.com


Thanks for a great burn!